Overview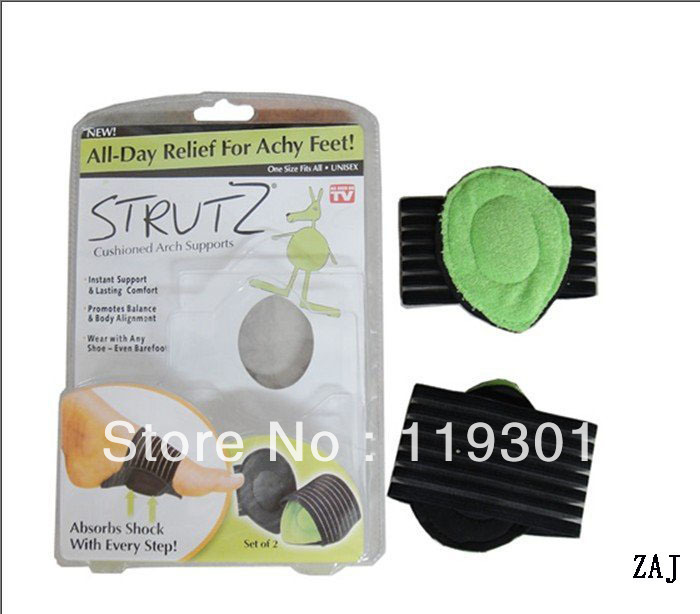 A quarter of Americans have flat feet. While most people with flat feet don't have serious problems as a result, for some, flat feet can cause disabling foot pain as well as knee pain, shin splints, Achilles tendinitis, and plantar fasciitis. A person with foot or leg pain should pay particular attention to whether one foot is flatter than the other.
Causes
Family history, experts say fallen arches can run in families. Weak arch, the arch of the foot may be there when no weight is placed on it, for example, when the person is sitting. But as soon as they stand up the foot flattens (falls) onto the ground. Injury, arthritis, tibialis posterior (ruptured tendon), pregnancy, nervous system or muscle diseases, such as cerebral palsy, muscular dystrophy, or spina bifida. Tarsal Coalition, the bones of the foot fuse together in an unusual way, resulting in stiff and flat feet. Most commonly diagnosed during childhood. Diabetes. Age and wear and tear, years of using your feet to walk, run, and jump eventually may take its toll. One of the eventual consequences could be fallen arches. The posterior tibial tendon may become weakened after long-term wear a tear. The postario tibial tendon is the main support structure of the arch of our feet. The tendon can become inflamed (tendinitis) after overuse - sometimes it can even become torn. Once the tendon is damaged, the arch shape of the foot may flatten.
Symptoms
Depending on the cause of the flatfoot, a patient may experience one or more of the different symptoms below. Pain along the course of the posterior tibial tendon which lies on the inside of the foot and ankle. This can be associated with swelling on the inside of the ankle. Pain that is worse with activity. High intensity or impact activities, such as running, can be very difficult. Some patients can have difficulty walking or even standing for long periods of time. When the foot collapses, the heel bone may shift position and put pressure on the outside ankle bone (fibula). This can cause pain on the outside of the ankle. Arthritis in the heel also causes this same type of pain. Patients with an old injury or arthritis in the middle of the foot can have painful, bony bumps on the top and inside of the foot. These make shoewear very difficult. Occasionally, the bony spurs are so large that they pinch the nerves which can result in numbness and tingling on the top of the foot and into the toes. Diabetics may only notice swelling or a large bump on the bottom of the foot. Because their sensation is affected, people with diabetes may not have any pain. The large bump can cause skin problems and an ulcer (a sore that does not heal) may develop if proper diabetic shoewear is not used.
Diagnosis
There are a few simple ways to assess your foot type, and most include making an imprint of your footprint. The classic way is to stand on a hard floor surface with wet feet to make a wet foot print. Look at the narrowest part of your footprint, which should be between your heel and ball of your foot. If the print of your foot in this part is less than 10% of the width of the widest part then you are likely to have high arches. more than 10% but less than 25% then your foot profile is probably normal, more than 25% or even the widest part, then you have flat feet.
high arch feet
Non Surgical Treatment
Treatment for flat feet and fallen arches depends on the severity and cause of the problem. If flat feet cause no pain or other difficulties, then treatment is probably not needed. In other cases, your doctor may suggest one or more of these treatments. Rest and ice to relieve pain and reduce swelling, stretching exercises, pain relief medications, such as nonsteroidal anti-inflammatories, physical therapy, orthotic devices, shoe modifications, braces, or casts, injected medications to reduce inflammation, such as corticosteroids. If pain or foot damage is severe, your doctor may recommend surgery.
Surgical Treatment
Common indications for surgery are cerebral palsy with an equinovalgus foot, to prevent progression and breakdown of the midfoot. Rigid and painful Pes Planus. To prevent progression, eg with a Charcot joint. Tibialis posterior dysfunction, where non-surgical treatment is unsuccessful. Possible surgical procedures include Achilles tendon lengthening. Calcaneal osteotomy, to re-align the hindfoot. Reconstruction of the tibialis posterior tendon. For severe midfoot collapse of the arch, triple arthrodesis may be indicated.
Prevention
Donning a first-rate pair of arch supports, therapeutic socks and proper footwear before heading out to enjoy hours of holiday fun is one option to consider. Your podiatrist can help you find just the right ones. Once you have them on, they?ll help ease the amount of pressure being put on your body and keep the blood flowing in the right direction. While you?re standing in line, consider doing a bit of exercise as well. We?re not talking about channeling your inner Jack LaLanne here. Otherwise, you might attract the attention of the mall security guards. Simple ankle rotations and walking in place may help to reduce edema and give your flat feet a bit of a break. If you happen to be in a shopping mall or center where foot massages are available, take advantage of them periodically. They are likely to make you feel better and it?s a great excuse to carve out a few quiet moments for yourself. If you can?t visit a professional, tuck a personal foot massager into your purse. That way, you can lightly massage your own feet during the car ride home. Lastly, there are certain foods and nutritional supplements available that may reduce edema caused by standing on flat feet for hours at a time. The list includes potassium rich foods like raisins, bananas, baby carrots, nuts and yogurt. So, you may want to pack a snack for those trips to the mall or hit the food court before you hit the stores.
After Care
Patients may go home the day of surgery or they may require an overnight hospital stay. The leg will be placed in a splint or cast and should be kept elevated for the first two weeks. At that point, sutures are removed. A new cast or a removable boot is then placed. It is important that patients do not put any weight on the corrected foot for six to eight weeks following the operation. Patients may begin bearing weight at eight weeks and usually progress to full weightbearing by 10 to 12 weeks. For some patients, weightbearing requires additional time. After 12 weeks, patients commonly can transition to wearing a shoe. Inserts and ankle braces are often used. Physical therapy may be recommended. There are complications that relate to surgery in general. These include the risks associated with anesthesia, infection, damage to nerves and blood vessels, and bleeding or blood clots. Complications following flatfoot surgery may include wound breakdown or nonunion (incomplete healing of the bones). These complications often can be prevented with proper wound care and rehabilitation. Occasionally, patients may notice some discomfort due to prominent hardware. Removal of hardware can be done at a later time if this is an issue. The overall complication rates for flatfoot surgery are low.